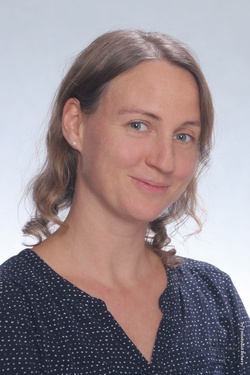 Francisca Bremberger
Mag.Dr.rer.soc.oec.
Francisca
Bremberger
Telephone:

Email:
Contact information and photo taken from and editable at WU Directory.
Affiliation
CV
since 2016
Senior Lecturer, WU Economics Department

2012

-

2015

Assistant Professor, WU Institute for Corporate Governance
2011
Doctoral Thesis, WU

2009

-

2011

Research Associate, WU Research Institute for Regulatory Economics
2008
Diploma Thesis, WU
2008
Project Assistant, WIFO
Researcher Identifier
No researcher identifier found.
Awards and Honors
2018

Preis für Exzellente Lehre

2012

Award of Excellence
Stephan-Koren-Preis (WU)
Classifications
Expertise
Corporate Governance
Energy and Telecommunication Markets
Regulatory Economics
Activities
Editor of a scientific journal
2014
Institut für Corporate Governance (WU) - Co-editor of the sepcial issue "The Energiewende: Economic consequences Experiences of sustainable energy strategies" in the Journal "Die Unternehmung", 68.Jg., 3/2014
Organization scientific meeting (Conference etc.)
2015
Institut für Corporate Governance (WU) - CGNI 2015
2013
Institut für Corporate Governance (WU) - CGNI 2013
2011
Forschungsinstitut für Regulierungsökonomie (WU)
2010
Forschungsinstitut für Regulierungsökonomie (WU)
2009
Forschungsinstitut für Regulierungsökonomie (WU)