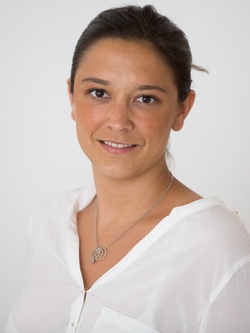 Stéphanie Mittelbach-Hörmanseder
Assist.Prof. Dipl.-Ing.Dr.rer.soc.oec.
Stéphanie
Mittelbach-Hörmanseder
MIM (CEMS)
Telephone:

Email:
Contact information and photo taken from and editable at WU Directory.
Affiliation
CV
2017
Visiting Scholar, University of Regensburg - Lehrstuhl "Financial Accounting and Auditing" (Prof. Axel Haller)
since 2014
Assistant Professor (Institute for Accounting and Auditing)
since 2014
Freelance Consultancy
since 2014
Zeitschrift für Recht und Rechnungswesen (RWZ) - Editorial Board

2011

-

2013

Constantia Flexibles GmbH, Executive Assistant of the CEO

2009

-

2013

External Lector in Accounting
2008
Lecturer at Cluj Napoca University (Romania)

2005

-

2009

Research Associate at the Institute for Accounting and Auditing
Researcher Identifier
No researcher identifier found.
Awards and Honors
2010

Stephan Koren Preis

2009

Excellence in Teaching Award

2004-2006

"Center of Excellence" der Wirtschaftsuniversität Wien
Classifications
Expertise
Activities
Position in internal committee for appointments
2019
Finance and Impact Investment
since 2019
Credit Markets and Financial Intermediation
since 2016
International Accounting

2014

-

2015

Rechnungswesen und Prüfung
Membership in scientific association
since 2016
International Association for Accounting Education and Research (IAAER)
since 2016
American Accounting Association (AAA)
since 2015
VHB (Verband der Hochschullehrer für Betriebswirtschaft)
since 2015
Kommission "Rechnungswesen" des Verbandes der Hochschullehrer für Betriebswirtschaft
since 2015
Centre for Social and Environmental Accounting Research (CSEAR)
since 2014
European Accounting Association (EAA)
since 2014
Canadian Accounting Association (CAAA)
Member of the editorial board
since 2014
Zeitschrift für Recht und Rechnungswesen (RWZ)
Reviewer for a scientific journal
2018
Journal of International Accounting
since 2017
European Accounting Review
Reviewer for an international conference
2015
Canadian Accounting Association
since 2015
American Accounting Association - Reviewer
Positions in public advisory boards, Consultant
since 2017
AFRAC Arbeitsgruppe zur Nachhaltigkeitsberichterstattung
Research and Teaching Stay
2017
Universität Regensburg - Visiting Scholar
Attendance scientific meeting (Conference etc.)
2015
Meeting the Editors in Accounting, Paris, 14.12-15.12.2015 - Participation
2017
Wiener Bilanzrechtstage 2017 - Teilnahme
2017
IASB&EFRAG@AFRAC 2017 - Teilnahme
2016
Wiener Bilanzrechtstage 2016, "Nobody is perfect - Fehler und Fehlverhalten in Bilanz- und Steuerrecht", WU Wien, 1.4.2016 - Teilnahme
2016
VHB Wissenschaftliche Kommissionstagung Rechnungswesen WK RECH 2016, Universität Passau, 15.2-17.2.2016 - Participation
2016
Stata Workshop, WU Wien, 24.02.2016 - Teilnahme
2016
iwp Fachtagung 2016, Vösendorf, 16.10-17.10.2015 - Teilnahme
2016
AFRAC, The Future of Corporate Reporting, KWT Wien, 9.3.2016 - Teilnahme
2014
Schmalenbach-Tagung 2014 "Immaterielle Ressourcen und Innovationen: Herausforderungen für Management, Rechnungswesen und Marketing" - Teilnahme
2014
EDEN Doctoral Seminar on Empirical Financial Accounting Research - Teilnahme
2008
Seminar on Empirical Accounting Research and Analysis - Teilnahme
2008
Complementary tax balance sheets, Wiener Bilanzrechtstage 2008 - Teilnahme
2007
Accounting for Real Estate, Wiener Bilanzrechtstage 2007 - Teilnahme
2006
Value of Derivates within International Accounting Rules; EDAMBA Research Academy (Sorèze, Frankreich) - Teilnahme
2006
EDEN Doctoral Seminar on Empirical Financial Accounting Research; EIASM European Institute of Advanced Sciences in Management (Brüssel, Belgien) - Teilnahme
2006
Accounting for Intangible Assets according to UGB and IFRS, Wiener Bilanzrechtstage 2006 - Teilnahme
Projects
2015

Textual Analysis in Accounting Research (2015-2016) (Details)