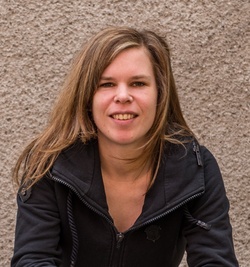 Stefanie Mackerle-Bixa
Mag.rer.soc.oec.
Stefanie
Mackerle-Bixa
Telephone:

Email:

About me:

[Volunteering@WU](https://www.wu.ac.at/studierende/mein-studium/bachelorguide/foerderprogramme/volunteeringwu)
Contact information and photo taken from and editable at WU Directory.
CV
since 2013
Head of Volunteering@WU

2006

-

2013

Research assistant at the Institute for Nonprofit Management, Vienna University of Economics and Business

2000

-

2006

Magistra of Social and Economic Sciences, University of Vienna

1997

-

2000

Social Work Academy, Vienna / University of Greenwich, UK
Researcher Identifier
No researcher identifier found.
Awards and Honors
2019

"Wirtschaft hilft"-Award des Fundraising Verbands Austria

2013

Finalistin des Social Integration Awards der Erste Stiftung

2011

Innovative Lehre an der WU
Classifications
5363 Non-profit-sector research (NPO, NPI) (Details)
Expertise
Volunteering
Service Learning
Civil Society
Projects
2005

CINEFOGO - Civil Society and New Forms of Governance in Europe (2005-2009) (Details)