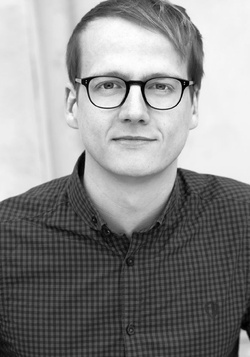 Jakob Pohlisch
Dr.rer.soc.oec.
Jakob
Pohlisch
Telephone:

Email:

About me:

Jakob Pohlisch is an Assistant Professor (NTT) at the Institute for Entrepreneurship and Innovation. His research focuses on open and user innovation. More specifically, Jakob investigates how firms can leverage the potential of crowds in various contexts to increase their innovativeness. Before joining the E&I team in 2021, Jakob completed his doctoral studies at the Technical University Berlin, where he also worked as a research associate and taught courses on innovation economics, sustainable innovation, open innovation, and strategic standardization and platform management. Jakob holds a master's degree in Statistics from the Humboldt University of Berlin and a bachelor's degree in Economics from the Technical University Berlin. During his masters, he co-founded a company that develops products for highly automated driving to pave the way for autonomous valet parking.
Contact information and photo taken from and editable at WU Directory.
Affiliation
CV
No curriculum entries found.
Researcher Identifier
Awards and Honors
Classifications
No classifications found.
Expertise