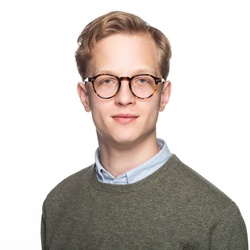 Peter Schöffmann
Mag.iur.
Peter
Schöffmann
Telephone:

Email:

About me:

© WU Wien
Contact information and photo taken from and editable at WU Directory.
CV
since 2019
Teaching and Research Associate

2016

-

2019

Candidate Lawyer in Vienna
2016
Legal Clerk in the circuit of the Higher Regional Court Vienna
Researcher Identifier
No researcher identifier found.
Awards and Honors
Classifications
Expertise
Publications
Journal article
| | | | |
| --- | --- | --- | --- |
| 2021 | Schöffmann, Peter, Marhold, Franz. 2021. Kündigung während der Kurzarbeit. ASoK, Arbeits- und Sozialrechtskartei. (7), 238-244. | (Details) | |
| 2020 | Schöffmann, Peter. 2020. The Case of Alpenrind – The Posting of Workers and the Binding Nature of Portable Document A1. Journal. 119-130. | (Details) | |
| 2019 | Schöffmann, Peter. 2019. Die neue Transparenzrichtlinie. Zeitschrift für Arbeitsrecht und Sozialrecht (ZAS). (5), 244-254. | (Details) | |
| | Schöffmann, Peter. 2019. Konkurrenzklausel und Karenzentschädigung im Sozialversicherungsrecht. ASoK, Arbeits- und Sozialrechtskartei. 219-230. | (Details) | |
| | Schöffmann, Peter. 2019. Neuregelung der Mehrfachversicherung. ASoK, Arbeits- und Sozialrechtskartei. 111-115. | (Details) | |
| | Schöffmann, Peter. 2019. Schein und Zeit. Juridikum. Zeitschrift im Rechtsstaat. (1), 130-145. | (Details) | |
Chapter in edited volume
| | | | |
| --- | --- | --- | --- |
| 2020 | Marhold, Franz, Schöffmann, Peter. 2020. Unzulässigkeit der Satzung unechter Firmenkollektivverträge. In: Arbeits- und Sozialrecht für Europa. Festschrift für Maximilian Fuchs, Hrsg. Marhold, Franz, Becker, Ulrich, Eichenhofer, Eberhard, Igl, Gerhard, Prosperetti, Giulio, 145-156. Baden-Baden: Nomos. | (Details) | |
| 2019 | Schöffmann, Peter. 2019. Überblick über Rechtsvorschriften und die Judikatur zum österreichischen Sozialversicherungsrecht im Jahr 2018. In: Jahrbuch Sozialversicherungsrecht 2019, Hrsg. Aschauer/Brameshuber, 9-49. Wien: Neuer Wissenschaftlicher Verlag. | (Details) | |
| 2018 | Schöffmann, Peter. 2018. Europäische Sozialrechtskoordinierung bei Entsendung. In: Social Europe? Hrsg. C. Lanser/C. Potocnik-Manzouri/J. Safron/F.Tillian/N. Wieser, 177-198. Wien: Jan Sramek Verlag. | (Details) | |
Case note
| | | | |
| --- | --- | --- | --- |
| 2021 | Schöffmann, Peter. 2021. Insolvenz-Entgelt und Vermögenslosigkeit (Besprechung von OGH 8 ObS 13/19y)). Das Recht der Arbeit (DRdA), 53-57. | (Details) | |
| 2020 | Schöffmann, Peter. 2020. Das Ehrenamt der Betriebsratstätigkeit (Glosse zu OGH 9 ObA 72/18f). EvBl, 262-263. | (Details) | |
| | Schöffmann, Peter. 2020. Insolvenz-Entgelt für Zeitausgleich (Anm zu OGH 8 ObS 1/19h). Das Recht der Arbeit (DRdA), 383-388. | (Details) | |
| | Schöffmann, Peter. 2020. (Kein) Recht des AG, Beschlüsse der Betriebsversammlung zu bekämpfen (Anm zu 8 ObA 30/19y). Zeitschrift für Arbeitsrecht und Sozialrecht (ZAS), 284-288. | (Details) | |
| | Schöffmann, Peter. 2020. Sechste Urlaubswoche auf dem Prüfstand (Anm zu EuGH C-437/17). Das Recht der Arbeit (DRdA), 32-36. | (Details) | |
| 2019 | Schöffmann, Peter. 2019. OGH 8 ObA 66/18s. European Employment Law Cases(EELC), 70-74. | (Details) | |