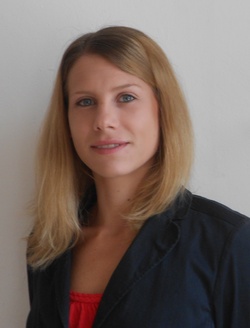 Katharina Litschauer
Katharina
Litschauer
MSc(WU),MA
Telephone:

Email:

About me:

_Katharina Litschauer_ received her MA in Political Science from the University of Vienna, and holds an MSc in Economics from WU Vienna. She is currently a researcher in the FWF-funded project "Spatial Competition and Economic Policies ([SPACE](https://spatial-competition.com/)): Discourses, Institutions and Everyday Practices." (ZK-60) at the Institute for Sociology and Social Research. Previously, she has been working in the project "[Decarb_inclusive](https://eeg.tuwien.ac.at/research/projects/decarb-inclusive)" (Klimafonds Nr. KR17AC0K13648) at the Institute for Heterodox Economics at WU Vienna. She also worked in the project "[Vienna in Transition. (Dis-)Continuities of Urban Change](https://ucris.univie.ac.at/portal/en/projects/vienna-in-transition-discontinuities-of-urban-change(9ef66c27-5e35-4972-826c-7ed9b9697dec).html)" (FWF Nr. P 30617) at the Department of Sociology at the University of Vienna. Her research interests include housing studies, critical urban studies and political economy, with a special focus on processes of marketization, financialization and social inequality. Her scientific work centres on social aspects of housing provision. At the Young Economists Conference 2019, she presented on housing affordability in Vienna.
Contact information and photo taken from and editable at WU Directory.
Affiliation
CV
since 2020
Researcher WU Vienna

2019

-

2020

Researcher University of Vienna

2018

-

2019

Researcher WU Vienna
Researcher Identifier
No researcher identifier found.
Awards and Honors
Classifications
Expertise
Financialization
Gender and Inequality
Critical Urban Studies
Political Economy
Publications
Chapter in edited volume
| | | | |
| --- | --- | --- | --- |
| 2021 | Litschauer, Katharina, Grabner, Daniel, Smet, Koen. 2021. Wohnen: Inklusiv, leistbar, emissionsfrei. In: Klimasoziale Politik. Eine gerechte und emissionsfreie Gesellschaft gestalten. Hrsg. Die Armutskonferenz, Attac, Beigewum, 153-161. Wien: bahoe books. | (Details) | |
Projects
2018

Transitioning buildings to full reliance on renewable energy and assuring inclusive and affordable housing (2018-2020) (Details)