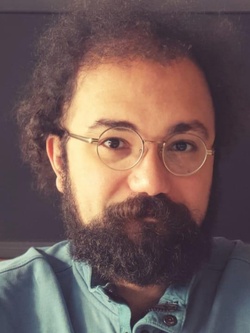 Soheil Human
Soheil
Human
MSc.
Telephone:

Email:

About me:

**Homepage:** [https://nm.wu.ac.at/nm/human](https://nm.wu.ac.at/nm/human) Soheil Human has an interdisciplinary background in Artificial Intelligence, Cognitive Science, History and Philosophy of Science and Science-Technology-Society (STS). Currently, he is a research and teaching associate at the Institute for Information Systems and New Media of the Vienna University of Economics and Business (WU Wien) and a lecturer at the Department of Philosophy of the University of Vienna. He is the project lead of our FFG-funded project EXPEDiTE (EXPloring opportunities and challenges for Emerging personal DaTa Ecosystems: Empowering humans in the age of the GDPR - A Roadmap for Austria). His current research focus is on human needs & values, digital privacy, human-centric information systems and algorithmic accountability. Soheil applies a wide range of theories and methods from Philosophy, Cognitive & Information Economics, Conceptual & Computational Cognitive Modelling, Artificial Intelligence, and Semantic Web in his research. His other research interests involve digital rights, pluralism & epistemic disagreements, predictive processing, and socio-technical imaginaries.
Contact information and photo taken from and editable at WU Directory.
Affiliation
CV
No curriculum entries found.
Researcher Identifier
No researcher identifier found.
Awards and Honors
2019

WU Award for Outstanding Reserach Achievements
WU Award for the Acquisition of Third-Party Funding (EXPEDiTE Project)
WU Award for the Acquisition of Third-Party Funding (OpeNeeD Project)

2017

KESW2017 Best paper award for "Societal Challenges"
Classifications
No classifications found.
Expertise
Cognitive Modelling
Information Economics
Information Business & Infonomics
Knowledge Engineering
Cognitive Science
Cognitive Economics
Artificial Intelligence
Privacy
Semantic Web
Sustainable Computing
Science and Technology Studies (STS)
Philosophy of Science
Activities
Position in scientific committee
2021
COnSeNT 2021, co-located with IEEE Euro S&P 2021 - Program Committee Member
2019
Workshop on Engineering Accountable Information Systems - Program Committee Member

2019

-

2020

The ACM Conference on Fairness, Accountability, and Transparency (FAT* 2020) - Program Committee Member
Position in jury, advisory board, curatorship
since 2019
Department of Information Systems & Operations, Vienna University of Economics and Business - Member of Department Conference
Editor of a scientific journal
2021
Journal of Responsible Technology - Guest Editor

2021

-

2022

Electronic Markets The International Journal on Networked Business - Guest-editor
Reviewer for an international conference
2019
ICIS 2019 – International Conference on Information Systems - Reviewer
Organization scientific meeting (Conference etc.)
2021
Sustainable Computing Lab - Lecture Series on Online Privacy and Consenting

2020

-

2021

HICSS 54 - Hawaii International Conference on System Sciences - Chair (Mini-track on "Human-centricity and End-user Empowerment in a Sustainable Digital Economy")
2019
MyData Conference - Session chair

2019

-

2020

HICSS 53 - Hawaii International Conference on System Sciences - Chair (Mini-track on "End-user Empowerment in the Digital Age"))
Organization other meeting (Excursion etc.)
since 2019
Vienna Cognitive Science - Organiser of the Vienna Cognitive Science Meet-ups
since 2019
MyData Austria Meetups - Co-host
2019
Excursion to "s IT Solutions" - Organiser
Attendance scientific meeting (Conference etc.)
2019
Expert Workshop on Ethical and Legal Challenges of New ICT and Security/Cybersecurity - Invited External Expert
Other occupation
since 2019
MyData Hub Austria - Co-founder