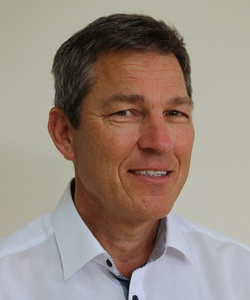 Siegfried Gudergan
Prof.
Siegfried
Gudergan
Ph.D.
Email:

About me:

Siggi Gudergan is a Visiting Professor at the Department of Global Business and Trade within Vienna University of Economics and Business (WU Wien), Austria. He also is a Professor of Strategy at James Cook University, Australia, and Emeritus Professor at the University of Waikato, New Zealand. Prior appointments include Professor of Strategy at the University of Waikato, Professor of Strategy at the University of Newcastle, Australia, and Professor of Marketing at the University of Technology Sydney, Australia. He holds a PhD in Management from the Australian Graduate School of Management that was awarded by both the University of Sydney and the University of New South Wales, Australia, and a degree in Business and Economics from RWTH-Aachen University, Germany. Much of his research focuses on strategic decision making in the contexts of organizational innovation and performance. Publications include articles in Journal of International Management, Management International Review, Long Range Planning, Journal of the Academy of Marketing Science, and Journal of Product Innovation Management.
Contact information and photo taken from and editable at WU Directory.
Affiliation
CV
No curriculum entries found.
Researcher Identifier
Awards and Honors
Classifications
No classifications found.
Expertise
Publications
Journal article
| | | | |
| --- | --- | --- | --- |
| 2022 | Altintas, Gulsun, Ambrosini, Veronique, Gudergan, Siegfried. 2022. MNE dynamic capabilities in (un)related diversification. Journal of International Management. 28 | (Details) | |