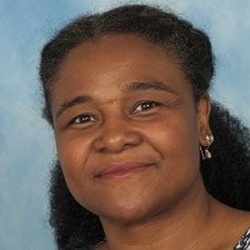 Gillian Joanne Foster
Dr.rer.soc.oec.
Gillian Joanne
Foster
M.A.
Telephone:

Email:

About me:

Gillian Foster is a Researcher at the Vienna University of Economics and Business (Wirschaftsuniversität) in the Institute for Ecological Economics. Dr. Foster conducts quantitative and qualitative socio-economic analyses to investigate circular economy business models, ecological indicators of circularity, and design decision support systems as part of the EU project Circular Models Leveraging Investments in Cultural Heritage Adaptive Reuse (CLIC). Her doctoral research focused on non-energy uses of fossil fuels and the potential for biomass alternatives in the context of climate change and a dynamic energy market.
Contact information and photo taken from and editable at WU Directory.
Affiliation
CV
since 2018
CLIC Project Researcher

2016

-

2017

Institute for Ecological Economics e-Developer
2015
Institute for Ecological Economics Seminar Organizer
Researcher Identifier
Awards and Honors
2020

Elsevier Atlas Award / https://www.elsevier.com/connect/atlas
Classifications
Expertise
Applied econometric anaylsis
Bioeconomy research
Blended learning and digital teaching tools
Circular business models
Ecological indicators
Ecological Economics
Activities
Invitation to Research Seminar
2020
University College London - Arts and Humanities Research Council - Invited Speaker / Lecture
Projects
2018

CLIC - Circular Models Leveraging Investments in Cultural Heritage Adaptive Reuse (2018-2021) (Details)