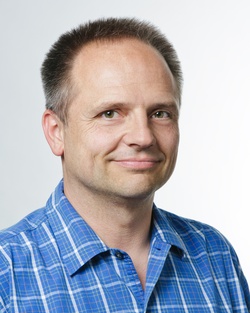 Alexander Kaiser
ao.Univ.Prof. Mag.Dr.rer.soc.oec.
Alexander
Kaiser
Telephone:

Email:
Contact information and photo taken from and editable at WU Directory.
Affiliation
CV
2016
visiting professor INCAE business school Costa Rica
2015
visiting researcher Case Western reserve University Clevelend (Weatherhead school of management)
since 2002
Founder and head of WaVe - Center for Vision Development and Vocation Coaching
since 2000
Professor
1999
Habilitation (venia docendi)

1994

-

1999

research assistent post doc
1993
PhD

1990

-

1993

research assistent

1988

-

1990

Employee Siemens AG
Researcher Identifier
No researcher identifier found.
Awards and Honors
2000

Kardinal Innitzer Förderungspreis
Senator Wilhelm Wilfling Förderungspreis
Classifications
Expertise
systemisches Coaching
Change management
vision development
knowledge-based management
Knowledge management
Activities
Position in internal committee for appointments

2012

-

2013

Berufungskommission Data and Knowledge Engineering - Mitglied und Schriftführer
Position in internal habilitation committee
None
Reviewer for scientific organization
since 2017
Jubiläumsfonds der ÖNB - Reviewer
Reviewer for a scientific journal
since 2018
European Journal of Innovation Management - Reviewer
since 2017
Journal The Learning Organization - Member of the Editorial Review Board
since 2016
Journal of Health Organization and Management - Reviewer
since 2015
Frontiers in Psychology - Member in the Editorial Board of Organizational Psychology
since 2013
European Management Journal - Reviewer
since 2011
European Journal of Information Systems - Reviewer
since 2010
International Journal of Project Management - Reviewer
Reviewer for an international conference
2020
HICSS-54 HAWAII INTERNATIONAL CONFERENCE ON SYSTEM SCIENCES - Reviewer and minitrack chair
2019
TAKE Conference 2019 Theory and Applications in the Knowledge Economy - Reviewer and keynote speaker
2019
HICSS-53 HAWAII INTERNATIONAL CONFERENCE ON SYSTEM SCIENCES - Reviewer and minitrack chair
2018
HICSS-52 HAWAII INTERNATIONAL CONFERENCE ON SYSTEM SCIENCES - Reviewer and minitrack chair
2017
OLKC - 12th Organizational Learning, Knowledge and Capabilities conference - Reviewer
2017
HICSS-51 HAWAII INTERNATIONAL CONFERENCE ON SYSTEM SCIENCES - Reviewer and minitrack chair
2017
ECKM 18th European Conference on Knowledge Management - Track chair
2016
OLKC - 11th Organizational Learning, Knowledge and Capabilities conference - Reviewer
2016
HICSS-50 HAWAII INTERNATIONAL CONFERENCE ON SYSTEM SCIENCES - Reviewer
since 2015
ICKM - International Conference on Knowledge Management - Reviewer
2014
HICSS-48 HAWAII INTERNATIONAL CONFERENCE ON SYSTEM SCIENCES - Reviewer
2013
HICSS-47 HAWAII INTERNATIONAL CONFERENCE ON SYSTEM SCIENCES - Reviewer
2012
HICSS-46 - HAWAII INTERNATIONAL CONFERENCE ON SYSTEM SCIENCES - Reviewer
2012
Conf-IRM - Reviewer
Organization scientific meeting (Conference etc.)
2019
TAKE Conference 2019 Theory and Applications in the Knowledge Economy - Organisator
2013
Symposium zur Pensionierung von Prof. Panny - Organisator, Leiter
2011
Lecture Series mit Prof. Ikujiro Nonaka - Organisator, Leiter
Memberships in corporate advisory boards, Leading positions in corporations
since 2015
Wirtschaftsethik Institut WEISS - Mitglied Expertenbeirat
since 2015
Institut für angewandte Gewerbeforschung - Mitglied des Kollegiums
Position in administration
since 2016
Department für Informationsverarbeitung und Prozessmanagement - deputy head of department
since 2012
Institut für Informationswirtschaft - deputy head of institute
since 2005
Wirtschaftsuniversität Wien - Doktoratsbeauftragter des Departments
since 2000
Department für Informationsverarbeitung und Prozessmanagement - Mitglied der Departmentkonferenz
Academic advisor
since 2011
Hitotsubashi University Tokyo
Supervisor dissertation
since 2017
Roman Walser
since 2017
Florian Fahrenbach
since 2015
Thomas Grisold
since 2015
Theresa Schachner
since 2015
Soheil Human

2014

-

2016

Stefan Bauer

2014

-

2016

Michael Torggler

2014

-

2017

Florian Kragulj

2014

-

2016

Everist Limaj
since 2011
Birgit Fordinal

2011

-

2014

Birgit Feldhusen

2010

-

2012

Karin Sommer

2005

-

2008

Tilia Stingl de Vasconcelos

2001

-

2004

Rinaldo Wurglitsch

2000

-

2002

Walter Ebner
Research and Teaching Stay
2016
INCAE business school - visiting professor
2015
Case Western Reserve University, Weatherhead School of Management - Visiting Researcher
2015
Ca'Foscari University Venice - Visiting Researcher
2008
Hitotsubashi University Tokyo (Prof. Nonaka) - Visiting Researcher
Projects
2022

2021

2020

2019

2018

2017

2016

2015

2014

2010

2009

1997