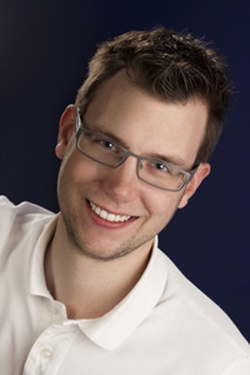 Karl Brindlmayer
Ing.
Karl
Brindlmayer
M.Sc.M.A.
Telephone:

Email:
Contact information and photo taken from and editable at WU Directory.
Affiliation
CV
since 2014
Guest Researcher German Centrla Bank Frankfurt am Main/DE
since 2014
Teaching and Research Associate
2013
MSc (WU) - Economics - WU Wien/AT
2011
MA - International Wine Marketing - University of Applied Sciences Burgenland/AT
2009
BSc (WU) - Business, Economics and Social Sciences - WU Wien/AT
2006
School leaving examination - HBLA und BA Klosterneuburg (Viticulture and Pomiculture)
Researcher Identifier
No researcher identifier found.
Awards and Honors
2018

ANZAM International Management Stream Award
WU Preis für Innovative Lehre

2017

WU Förderungsstipendium

2009

Leistungsstipendium WU Wien / Merit-based Scholarship Grant for academic year 2009/10 (Vienna University of Economics and Business)
Top 1 % in the Students Ranking for my Cohort in the Bachelor Program (based on grade point average & academic progress; Vienna University of Economics and Business)

2006

Preis für die Diplomprojektarbeit
Classifications
Expertise
Activities
Membership in scientific association
2018
ANZAM (Australia New Zealand Academy of Management)
since 2016
SMS (Strategic Management Society)
since 2015
EIBA (European International Business Academy)
2015
AOM (Academy of Management)
Invitation to Research Seminar
2018
Wissenschaftliche Kommission Internationales Management (WK-INT) im Verband der Hochschullehrer für Betriebswirtschaft (VHB) - Research Workshop (Annual Conference Kiel)
2017
Wissenschaftliche Kommission Internationales Management (WK-INT) im Verband der Hochschullehrer für Betriebswirtschaft (VHB) - Research Workshop (Annual Conference Kiel)
2017
EIBA (European International Business Academy) - Paper Development Workshop: JIBS (Journal of International Business Studies), Annual Conference Milan
2016
Wissenschaftliche Kommission Internationales Management (WK-INT) im Verband der Hochschullehrer für Betriebswirtschaft (VHB) - Research Workshop (Annual Conference Fribourg)
2016
EIBA (European International Business Academy) - John H. Dunning Doctoral Tutorial, Annual Conference Vienna
2015
EIBA (European International Business Academy) - Doctoral Symposium, Annual Conference Rio de Janeiro
Attendance scientific meeting (Conference etc.)
2015
Wissenschaftliche Kommission Internationales Management (WK-INT) im Verband der Hochschullehrer für Betriebswirtschaft (VHB) - Research Workshop and Annual Conference, Fribourg
2015
AOM (Academy of Management) - Annual Meeting, Vancouver
2014
Wissenschaftliche Kommission Internationales Management (WK-INT) im Verband der Hochschullehrer für Betriebswirtschaft (VHB) - Annual Conference, Vienna