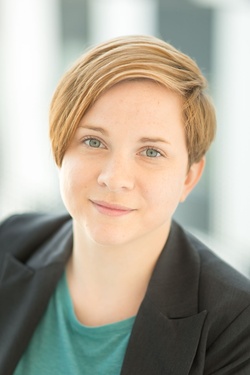 Eva Marckhgott
Eva
Marckhgott
MSc (WU)
Telephone:

Email:
Contact information and photo taken from and editable at WU Directory.
Affiliation
CV
2019
Visiting Scholar (University of Michigan, 4 weeks)
since 2016
Teaching and Research Associate
2015
Marketing Research Consultant

2012

-

2015

Teaching and Research Assistant
Researcher Identifier
No researcher identifier found.
Awards and Honors
2019

Research Grant "High Potential Contact Week"

2018

Research Grant "Research Group Meeting"
Classifications
No classifications found.
Expertise
Activities
Membership in scientific association
since 2017
SCP - Society for Consumer Psychology
since 2016
EMAC - European Marketing Academy
since 2016
ACR - Association for Consumer Research
Positions in public advisory boards, Consultant
since 2014
Gesellschaft zur Selbstkontrolle der Werbewirtschaft - Junior Advertising Counsel