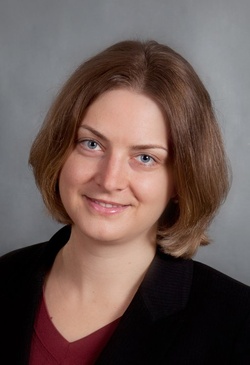 Tina Wakolbinger
Univ.Prof.
Tina
Wakolbinger
Ph.D.
Telephone:

Email:
Contact information and photo taken from and editable at WU Directory.
CV
2018

-

2019

Stellvertretende Vorsitzende des Senats, WU Wien

2016

-

2019

Program Director WU Master's Program in Supply Chain Management
since 2011
Head of the Research Institute for Supply Chain Management, WU Wien
since 2011
Professor for Supply Chain Services and Networks

2007

-

2011

Assistant Professor, Fogelmann College of Business and Economics, University of Memphis

2003

-

2007

Student Research Associate, Virtual Center for Supernetworks, UMASS Amherst

2002

-

2003

Project Manager, Upper Austrian Food Cluster, Upper Austrian Chamber of Commerce
Researcher Identifier
No researcher identifier found.
Awards and Honors
2018

WU Kooperationsbeauftragte des Jahres

2011

Talentförderungsprämie des Landes Oberösterreich

2008

Best Paper Award in the conceptual/theoretical category, Fogelman College of Business and Economics

2006-2007

Graduate School Fellowship Award for Outstanding Doctoral Students, UMASS Amherst

2006

Judith Liebmann Award
Classifications
Expertise
Activities
Position in jury, advisory board, curatorship

2017

-

2018

POMS 2018 Wickham Skinner Teaching Award - Chair of committee

2016

-

2017

POMS College of Humanitarian Operations and Crisis Management - VP of Awards
2016
Österreichische Verkehrswissenschaftliche Gesellschaft - Gutachterin für den Peter Faller Preis
2016
OEGOR - Österreichische Gesellschaft für Operations Research - Mitglied des Auswahlkommittees für den Dissertationspreis
2016
Kardinal Innitzer Studienfond - Gutachterin
2014
Österreichische Verkehrswissenschaftliche Gesellschaft (ÖVG) - Gutachterin für den Peter Faller Preis
2014
OEGOR - Österreichische Gesellschaft für Operations Research - Mitglied des Auswahlkommittees für den Dissertations- und Diplomarbeitspreis
2013
OEGOR - Österreichische Gesellschaft für Operations Research - Mitglied des Auswahlkommittees für den Dissertations- und Diplomarbeitspreis
2012
OEGOR - Österreichische Gesellschaft für Operations Research - Mitglied des Auswahlkommittees für den Diplomarbeitspreis

2011

-

2012

Österreichische Verkehrswissenschaftliche Gesellschaft (ÖVG) - Gutachterin für den Peter Faller Preis
Position in committee for appointments
2018
University of Agder - Committee member: expert assessment of Post-Doctoral Research Fellow in ICT for Humanitarian Logistics

2018

-

2019

Alpen-Adria-Universität Klagenfurt - Kommissionsmitglied Professur Produktionsmanagement
2017
Universität Graz - Kommissionsmitglied Professur für Operations Management

2015

-

2016

JKU Linz - Gutachterin Professur Betriebswirtschaftslehre mit dem Schwerpunkt Produktions- und Logistikmanagement
2014
JKU Linz - Gutachterin zur Stiftungsprofessur "Integrierte Qualitätsgestaltung"
Position in habilitation committee
2017
University of Memphis - External Evaluator for Tenure and Promotion Dr. Orrin Cooper
2016
Universität für Bodenkultur - Kommissionsmitglied Habilitation Dr. Patrick Hirsch

2012

-

2013

Universität für Bodenkultur - Kommissionsmitglied Habilitation Dr. Peter Rauch
Position in internal committee for appointments
2021
Kommissionsmitglied - Professur Information Systems and Business Engineering
2018
Kommissionsmitglied - Professur International Business with special focus on SME Internationalization
2017
Kommissionsmitglied - Professor of Operations Management
2016
Kommissionsmitglied - Professor of Mathematics for Economics and Business

2013

-

2014

Kommissionsmitglied für Auswahl - Assistant Professor, Tenure Track in Operations and Supply Chain Management
Position in internal habilitation committee
2021
Habilitationskommission - Kommissionsmitglied Dr. Florian Kragulj
2018
Habilitationskommission - Kommissionsmitglied Dr. Emel Arikan
2017
Habilitationskommission - Kommissionsmitglied Dr. Jakob Müllner
2017
Habilitationskommission - Kommissionsmitglied Dr. Reinhard Mechler
2016
Habilitationskommission - Kommissionsmitglied Dr. Nils Löhndorf

2015

-

2016

Habilitationskommission - Kommissionsmitglied Dr. Vera Hemmelmayr

2015

-

2016

Habilitationskommission - Kommissionsmitglied Dr. Birgit Rudloff
2015
Habilitationskommission - Kommissionsmitglied Dr. Elmar Fürst
2015
Habilitationskommission - Kommissionsmitglied Dr. Sabine Sedlacek

2014

-

2015

Habilitiationskommission - Kommissionsmitglied Dr. Isabella Hatak
Reviewer for scientific organization
2022
Academiy of Finland - Member of review panel "Social Sciences and Humanities"
2021
Academy of Finland - Member of review panel "Social Sciences and Humanities"
2017
Österreichische Akademie der Wissenschaften - Gutachterin
2016
Academy of Finland - Gutachterin für ein Proposal
2014
Research Grants Council in Hongkong - Gutachterin für ein Proposal
2013
Universität Bielefeld - Fakultät für Wirtschaftswissenschaften - Gutachten zur Verlängerung von Jun.-Prof. Dr. Markus Günther
Membership in scientific association

2017

-

2018

ÖGOR - Vorstandsmitglied

2017

-

2019

EURO working group on Humanitarian Operations - Coordinator

2013

-

2017

LRA - Logistics Research Austria - Vorstandsvertreterin

2008

-

2010

Women in Operations Research and the Management Sciences - Junior/Senior VP of Communications
Member of the editorial board
since 2015
Production and Operations Management - Senior Editor Disaster Management Department

2013

-

2019

International Transactions in Operational Research - Associate Editor
since 2013
Central European Journal of Operations Research - Associate Editor
Invitation to Research Seminar
2019
TU Wien - Presentation. Introduction to humanitarian logistics with focus on data needs, resources and analysis
2018
Kobe University - Recent Research on Humanitarian Logistics and its New Directions (with F. Toyasaki) GMAP SESAMI Research Lecture
Organisation of Research Seminar
since 2012
WU - Vortragsreihe des Forschungsinstituts für SCM
Reviewer for an international conference
2015
22nd EUROMA Conference - Gutachterin
Organization scientific meeting (Conference etc.)
2017
Euro Working Group on Humanitarian Operations - Co-Organisation 2nd Euro Hope Mini-Conference
2017
3rd International Conference on Dynamics of Disasters, Kalamata, Greece - Program Committee
2015
2nd International Conference on Dynamics of Disasters, Kalamata Greece - Program Committee
2014
Scientific Opening des Instituts für Transportwirtschaft und Logistik und des Forschungsinstitut SCM - Organisation
Position in administration

2018

-

2019

WU - Stellvertretende Vorsitzende des Senats

2016

-

2019

WU - Leiterin des Masterprogramms SCM

2014

-

2019

WU - Mitglied des Senats
Academic advisor
since 2012
University of Vermont
since 2012
Indiana University
Projects
2019

2018

2016

2015

2014

2013