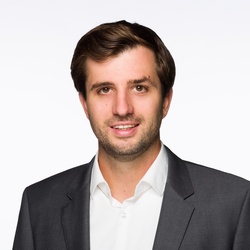 Harald Amberger
Harald
Amberger
Ph.D.
Telephone:

Email:
Contact information and photo taken from and editable at WU Directory.
Affiliation
CV
since 2018
Teaching and Research Associate Post Doc at the Tax Management Group
2017
Teaching and Reserach Assistant post doc at the University of Graz
2016
Visiting Scholar at the University of Iowa
since 2015
Guest Researcher at the Deutsche Bundesbank in Frankfurt

2014

-

2017

Teaching and Research Associate Prea-Doc at the Tax Management Group

2013

-

2017

PhD-Candidate Doctoral Program in International Business Taxation

2013

-

2014

Project assistant at the Tax Management Group

2011

-

2013

Master's Degree in Finance and Accounting

2010

-

2013

Tutor/E-Learning Assistant at WU Vienna

2008

-

2011

Bachelor's Degree in international Business Administration
Researcher Identifier
No researcher identifier found.
Awards and Honors
2018

Promotio sub auspiciis Praesidentis rei publicae
Stephan Koren Preis
Classifications
No classifications found.
Expertise
Activities
Membership in scientific association
since 2018
Verband der Hochschullehrer für Betriebswirtschaft
since 2017
Canadian Academic Accounting Association
since 2016
American Taxation Association
since 2015
American Accounting Association
since 2014
European Accounting Association
Reviewer for a scientific journal
2018
Schmalenbach Business Review
2018
Finanzarchiv/Public Finance Analysis
2017
International Tax and Public Finance
2014
Review of Behavioral Economics
Invitation to Research Seminar
2019
Universität Augsburg
Reviewer for an international conference
2018
Hawaii Accounting Research Conference
2015
Accounting, Behavior and Organizations Research Conference